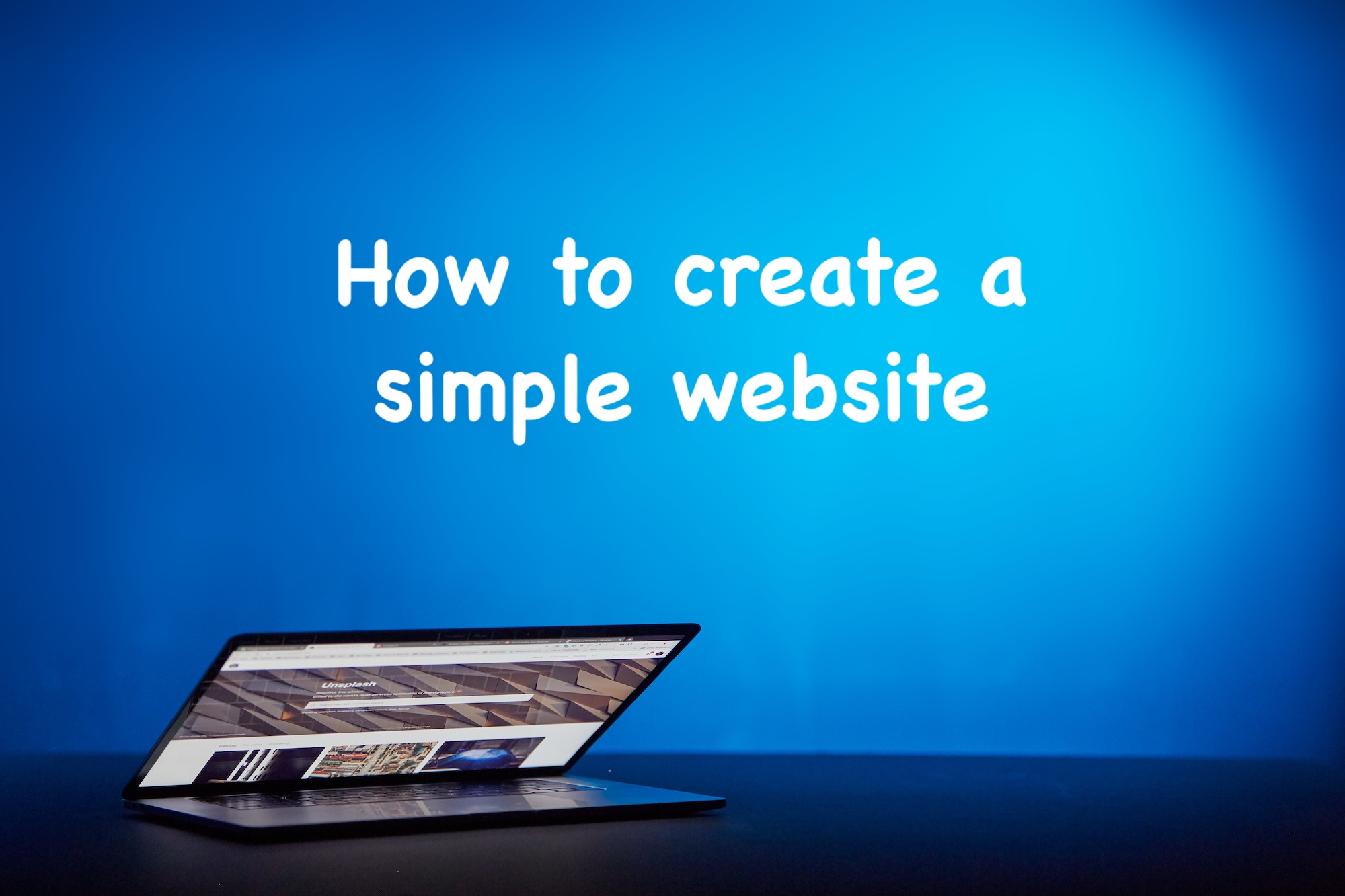 Creating a website is really easy nowadays. It also became mandatory to have one, just like having a mobile phone. No matter if you are a student or own a business, it is really important to have an online presence. Today I'm going to guide you through the steps on how to start your website.
---
First thing is to understand the difference between 2 of these main categories: CMSs and Website Builders. I will compare these 2 categories in this guide, and you will be able to choose the one which fits your needs the best.
What is a CMS?
CMSs (Content Management Systems) are a collaborative environments, where users manage digital content by creating and modifying their data. The logic behind it is really easy to understand. You use some forms or other ways to input data, use the same forms and ways to edit them, and just delete them when you don't need them. So it's Creating, Updating, Deleting the data.
There are many CMSs out there, but the most popular one is Wordpress. And then there comes Joomla, Drupal, etc...
Ok so we have our data in some environment, what's next.
CMS platforms also provide the way of showing this data in a template or a theme. So basically if you have a template and content, you actually have a website :)
It's alot more complicated under the hood, but why bother, let tech guys bother, all we need is a website up and running right?
What is a Website Builder?
Website Builders are little different from traditional CMSs, but they actually use the same logic to manage your content. They are relatively new compared to CMSs, and the key difference between the traditional CMS is that you actually build your website. By building I really mean it, you just use parts of layout and build a whole website. Want to change a text, just click and edit it right in your website. Want to change and image, just click and upload a new image.
What website builders also suggest is a big variety of templates and themes, already build by professional designers, so all you need to do is fill your content.
Despite website builders being new around, there are alot of them nowadays, Wix, Squaraspace, Shopify, Ucraft, etc...
What are the key differences between CMSs and Website Builders?
The setup process
Traditional CMSs require some setup steps. So for example, if you want to have a website with Joomla CMS, you first need to download the Joomla CMS from their website, find some hosting, pay for it, wait for it to be ready, upload the downloaded package, create database, setup the CMS to use the database, connect a domain and some other technical stuff. There are many services out there now that automate most of this processes for you, but still you need some technical understanding.
Website Builders utilize more SaaS (Software as a Service) model. The setup flow is something like this: Create an account, pick a template, give it a few seconds, and it is ready. Literally, it is available to whole internet on some subdomain. You will need to connect your domain and no more technical stuff.
Management after setup
You did find some time, did researches, asked your tech friends for help and finally setup your CMS website. Good, Now it's time to fill in your content. How to do that. They make intuitive navigation and sections for you to find and modify the desired piece of content, but still it can be an headache. It will require some time and reading until you will be able to manage everything. I mean, if you use CMS to just write blog posts every now and then, it will be really easy, but you still will need to do initial data customization.
In Website Building world everything is much more easier. You just see your actual website pages and if you need to update a piece of text,m just click on it and update right there. Need to change image, just click and upload a new one. Managing your content is alot easier in website builders.
Customization
Traditional CMSs are fully customizable. If you don't like some part of your website, or you need to modify some part of the layout, you are able to do it. It most definitely will require some programming, but you are able to get the exact look you want.
Website builders are more limited. They provide some level of customization, but they are actually limited to the design of the system. You actually share the same functionality with other people too, so you can change your content, have different layout, but that's it.
Price
For a CMS you just need to find a hosting and that's practically it. You may also pay for some extra modules or plugins, but it is still usually one time and small amount. You will also pay your domain, but you pay for it in any case. Of course if you will have alot of traffic you need a really good hosting to handle the traffic, but you can always start with cheap hosting.

Website builders are more expensive. they charge you monthly a subscription fee, which includes their service, hosting, support. You will usually pay few times more for a website builder than a self hosted CMS.
Support
You get support for your self hosted CMS in google :) that's actually it.
Website builders have support team ready to help you with any issue or request you will have. One of the reasons website builders are more expensive.
CMS Pros and Cons
Pros

You own the code, you can download your website to your computer and host it somewhere else

Cheaper

Cons

Need a learning process to use

Requires technical knowledge

No support

No easy template change
Website Builder Pros and Cons
Pros

Easier to build and manage a website.

Includes support

Cons

You don't own a website, can't download it, can't move to other service

More expensive

Require designer taste

No easy template change
Summary
If you are more tech type person, like to own your website, have free time to learn new stuff, go with a CMS.
If you are more designer type person, like easier solution, ready to get personal help, go with a Website Builder.
If you feel all this is complicated for you, there is also the 3rd solution.
Presence Stars provides the simple admin panel to create and manage your website. We took the best and easy to use parts of CMS and completely eliminated the building process. All you should care is your data. Just fill in your data in simple forms, the website will adapt to your data. You will also capture leads from your website and manage them right in the dashboard. If you don't like the template, you can change it any time with just selecting another template, your data will automatically go into the new template.
It is the most easiest solution to own a simple business website. You can get started here