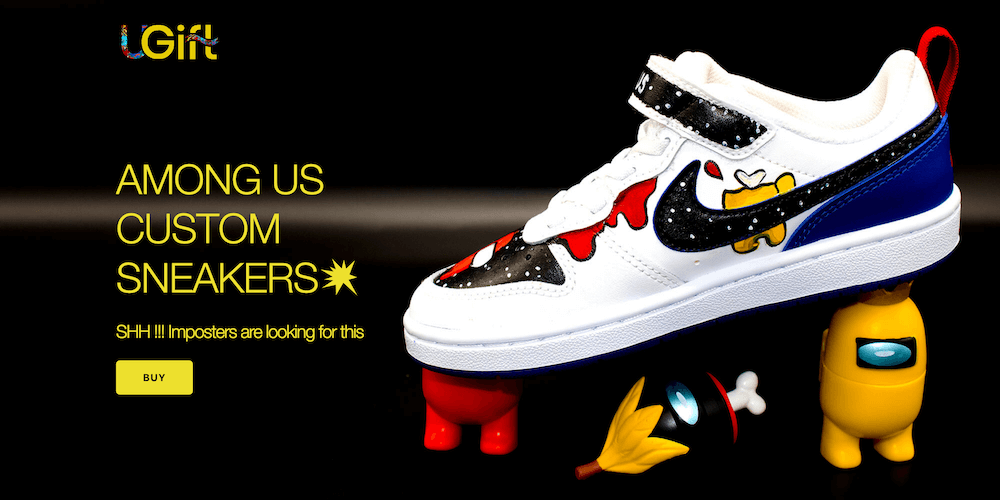 Selling products online is essential for business nowadays. It allows you to increase your reach, is cost-efficient and flexible.
There are hundreds of platforms that offer e-commerce as part of their infrastructure, but most of them are complicated to use. Once again, Presence Stars comes to help people struggling with using the majority of e-commerce platforms.
We have created the simplest and easiest method to create single product landing pages, which will provide great conversations. Our single product landing page utilizes big imagery, which is an integral part of product presentation. As a customer, all you have to do is upload good-quality images of your product, provide a detailed description of your product, and that's it. We will take care of the rest.
We are integrated with Stripe as a payment method, which provides an easy way to register a business account and use it.
As an example, you can check the following Gaming Sneakers landing page.
Interested? Just contact us for more details and a demo!